Work-Out is a highly facilitated meeting that gets the right people in the room at the same time. It an be used to bring your people together with customers or suppliers to develop innovative ways of doing business together. No matter what the challenge, the process remains the same. With a common language, set of tools and framework, Work-Out empowers people to carry out the solutions in a highly structured fashion, holding members accountable for the strategies they develop. Work-Out also expedites "yes or no" decisions on solutions in a public forum. With a more responsive organization, problem solving becomes a shared responsibility rather than relying on a more traditional top-down approach.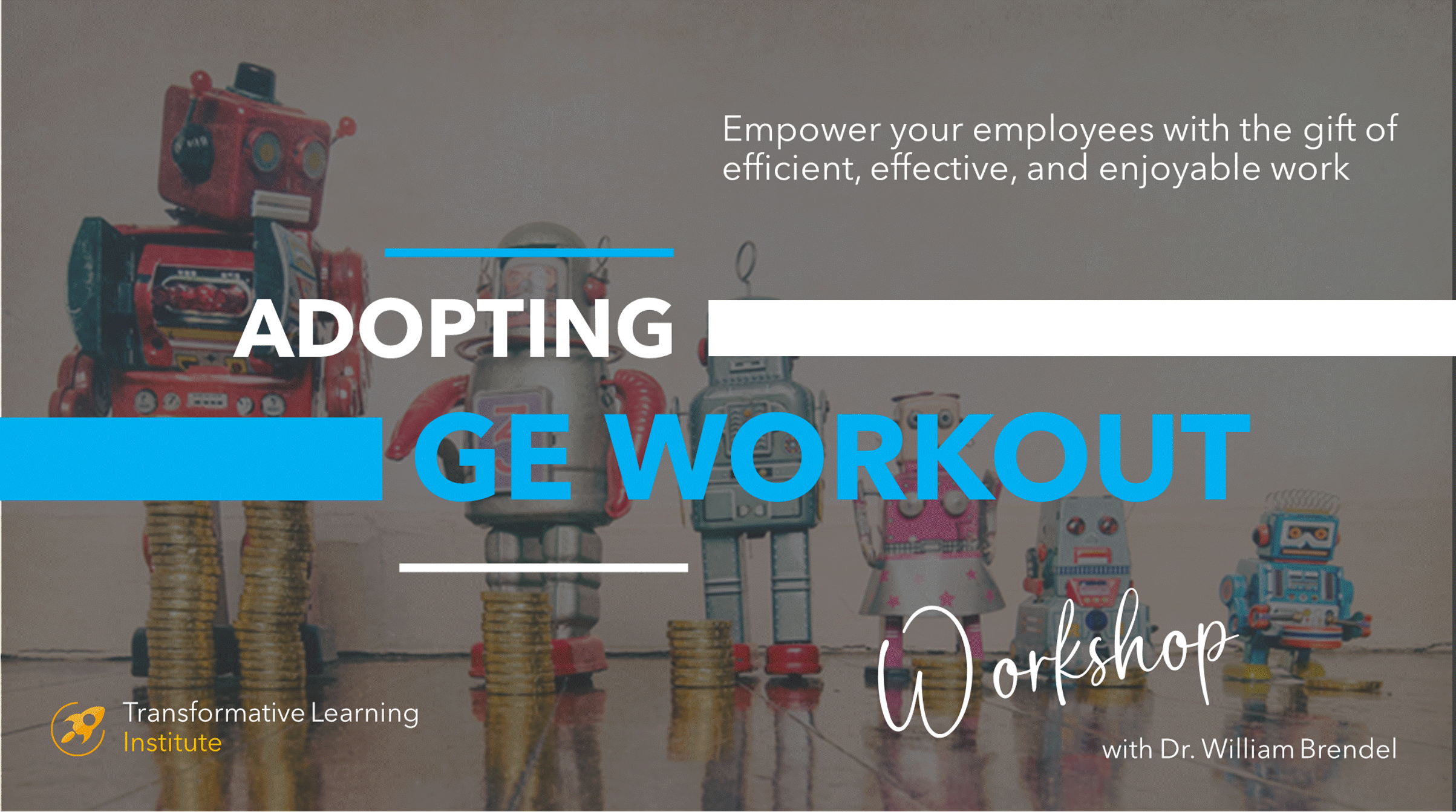 Explore your organization's unique strategic anchors to determine what you should stop, start, modify, combine, or continue doing.

Quickly prototype a new way in which traditionally siloed departments can work together via cross0functional teams that enhance strategic effectiveness and cultivate the agility of your organization.

Develop a playbook that your executives and managers can refer to in meetings when making key strategic decisions.